Specific lower back pain
Specific lower back problems
Specific lower back pain is a case of pain in the lower back for which we can identify the underlying cause. We can pinpoint the structures that cause the lower back pain. Unfortunately, this is not the case for the majority of people with lower back pain.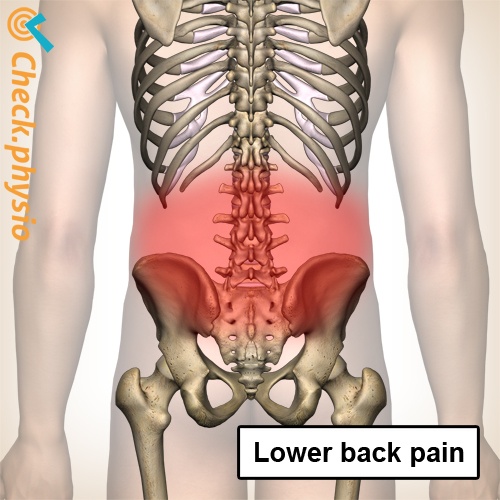 For most cases of lower back pain, no specific structure can be pinpointed as the cause of the back pain. We call this nonspecific lower back pain. Approximately 90 percent of all people with lower back pain fall into this group. For the other 10 %, we can use specialised examinations to determine the cause of the symptoms. This is referred to as specific lower back pain.
Description of the condition
Specific lower back pain is a collective term for various conditions that can result in severe symptoms. The most well known form of specific lower back pain is the herniated disc.
Cause and origin
The back pain can be caused by various conditions. Examples include a herniated disc, a fractured or compressed vertebra caused by osteoporosis, spreading of cancerous growths or tumours (metastasis), spondylolisthesis (shifted vertebra) and Bechterew's disease (chronic joint inflammation in the spinal column).
Signs & symptoms
Specific lower back pain is generally characterised by one or more of the following symptoms:

Back pain resulting from an accident or fall.

Back pain that occurs before the age of 20 or after the age of 55 years.

Constant and increasing pain.

History of cancer.

Prolonged use of anti-inflammatories.

Low body weight, high age, being female, severe prolonged immobilisation.

Drug use, immune suppression, HIV.

General feeling of fatigue, illness or fever.

Unexplained weight loss.

Radiating pain and/or irritation, pins and needles or a burning sensation below the knee.

Lower back pain located higher up (above the 4th lumbar vertebra)

Loss of strength or loss of sensation.

Problems with urination or incontinence.

Signs of infection.
Diagnosis
The diagnosis is made according to the physical examination and the patient's story and possibly extensive imaging examinations, such as X-rays, CT scan or MRI.
Treatment
The treatment varies per condition. In severe cases, a surgical procedure can be considered.
Exercises

You can check your symptoms using the online physiotherapy check or make an appointment with a physiotherapy practice in your area.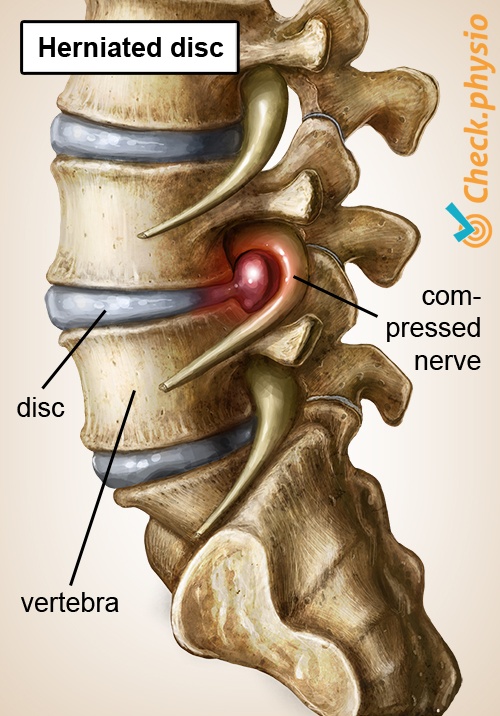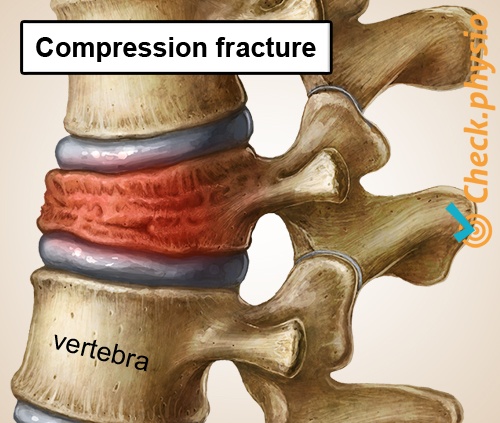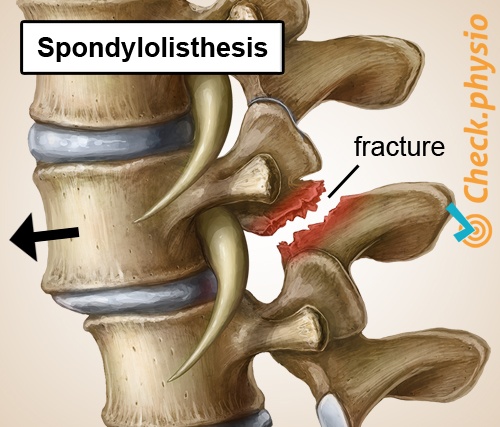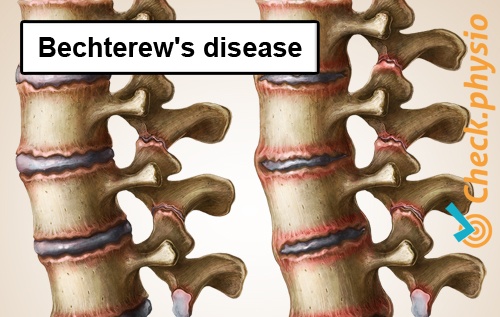 References
Faber, E., Custers, J.W.H., Ederen, C. van, Bout, J., Cin-jee, G., Kolnaar, B.G.M., Schotsman, R., Spinnewijn, W.E.M., Staal, J.B., Ten Cate, A. & Wildervanck-Dekker, C.M.J. (2008). Landelijke eerstelijns samenwerkings afspraak aspecifieke lagerugpijn. Huisarts Wet. 2008;51(9):S5-S9.
Mens, J.M.A., Chavannes, A.W., Koes, B.W., Lubbers, W.J., Ostelo, R.W.J.G., Spinnewijn, W.E.M. & Kolnaar, B.G.M. (2005). NHG-standaard. Lumbosacraal radiculair syndroom. Eerste herziening. Huisarts Wet. 2005;48(4):171-8.
Tulder, M.W. & Koes, B.W. (2004). Evidence-based handelen bij lage rugpijn. Epidemiologie, preventie, diagnostiek, behandeling en richtlijnen. Houten: Bohn Stafleu van Loghum.